Dean and Kristin Kirkland established Kirkland Development in 2003 in Vancouver, Washington. They founded the company with the guiding principles of providing quality without compromise. The executive staff at Kirkland Development have decades of commercial real estate development experience in a variety of arenas. The company has grown since its initial launch, becoming a vastly diverse and skilled team of professionals. Kirkland Development prides themselves in being a family-owned business that has a strong balance of excellence with regard to integrity, professionalism, dedication, and ambition.
Prior to construction, Kirkland Development oversees each project from the beginning. That includes diligently working through entitlements, design renditions, architectural plans, permitting, and acquiring financing. Upon breaking ground, the team remains heavily involved in order to ensure the utmost success and completion of each individual project.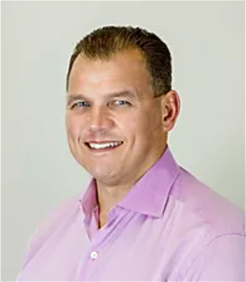 As the Chairman of Kirkland Development, Mr. Kirkland has over 30 years of experience in the real estate investment market. Dean received his Bachelor's degree in English from the University of Washington, after which he pursued his passion for development. Prior to the founding of Kirkland Global and its affiliated companies, he served as a principal and partner with a successful local development company. Past projects include 1,500 residential lots, office buildings, and various commercial and light industrial projects.
Since 1995 Dean has raised over $900,000,000 for various investments. As a leader of the company, he is specifically responsible for land acquisitions, entitlements, and securing the capital stack for each project. Dean's day-to-day duties propel the company's vision for new projects and opportunities within the real estate market.
Mrs. Kirkland serves as the President of Kirkland Development and she is the owner of KVJ Properties, Inc. KVJ Properties has successfully developed 75 projects, both in the development and general construction capacity.
Kristin is responsible for an integral part of the day-to-day operations of the companies, as well as the on-going communication with the financial partners and banking relationships. Being a leader of the company, both her knowledge and experience are strongly reflected in Kirkland Development's high standards and lofty goals.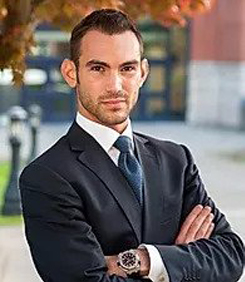 Mr. Isikbay serves as the Director of Finance for Kirkland Development. Before joining the company, he held a senior associate position at a boutique foreign capital investment firm in Portland, OR, managing the firm's deal-sourcing and research efforts. He conducted the financial due-diligence on existing companies, as well as acquisitions on CRE through financial statement and pricing analysis for the firm's investment decision-making process.
In his current role, Mr. Isikbay works with existing staff to obtain financing, lead due-diligence efforts, and increase the efficiency of operations. He has a certificate in Financial Accounting from Harvard Business School, a Masters in Business Administration with a concentration in Technology Entrepreneurship jointly delivered by the University of Portland and Oregon Health & Sciences University, and has a Bachelor's degree in Finance from the University of Portland.
The staff of the company, to date, have completed more than 75 commercial real estate developments valued at over $650,000,000.  Development sectors have included residential, retail, medical, hospitality, industrial, and mixed use that add significant value to the land they occupy as well as the community.